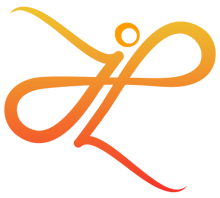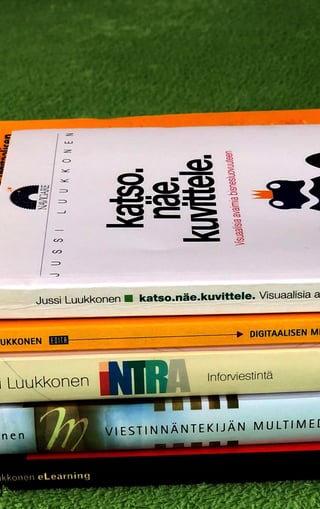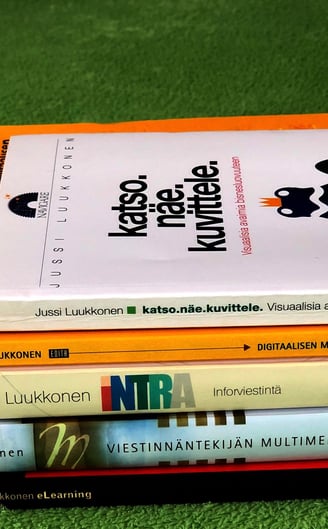 Content is the King, and Jussi is the ultimate kingmaker.
Ignite Your Brand's Story with Jussi!
In the vast ocean of words, your brand deserves a voice that stands out and captivates. Look no further! With over three hundred articles on Medium, seven published books, and a track record of crafting compelling content scripts for corporate communications, eLearning solutions, and training, Jussi is your go-to sales-driven content writing powerhouse.
Elevate your content quality!
Jussi helps you to elevate the quality of your content. He will bring wit, innovation, and a fresh approach to your blogs, articles, eLearning and white papers.
Stand out from the competition!
With Jussi, your content will stand out from the competition. Our unique and creative writing style will captivate your audience and leave a lasting impression.
Save time and effort!
Jussi saves you time and effort by taking care of your content needs. Focus on your core business while our team delivers high-quality, engaging content for your target audience.
"Jussi has a unique ability to communicate complex ideas with ease." -Tuula Antola, CEO
Unlock the true potential of your brand with Jussi's unrivalled expertise in content strategy. From brainstorming captivating ideas to mapping out a roadmap that resonates with your target audience, Jussi will help you build a content strategy that drives engagement, amplifies your brand message, and fuels business growth. With his keen eye for trends and a deep understanding of various industries, Jussi is the secret weapon you need to dominate the digital landscape.
Are you in search of a reliable and versatile ghostwriter? Look no further! Jussi's talent for seamlessly adopting diverse voices and capturing the essence of your brand will make your message come alive. Whether it's a captivating blog post, an informative whitepaper, or an engaging social media campaign, Jussi's words will leave a lasting impression and keep your audience coming back for more.
As a dependable content writer, Jussi has mastered the art of translating complex concepts into digestible, impactful content across a wide range of industries. From technology and finance to healthcare and beyond, Jussi's words will resonate with your target audience, driving meaningful connections and nurturing customer loyalty.
Don't settle for mediocre content that gets lost in the noise. Elevate your brand's storytelling with Jussi as your trusted partner. Together, you'll craft a narrative that captivates, engages, and converts, propelling your brand to new heights of success. Get ready to witness the transformative power of exceptional content writing that fuels sales, build brand authority, and leaves a lasting impact.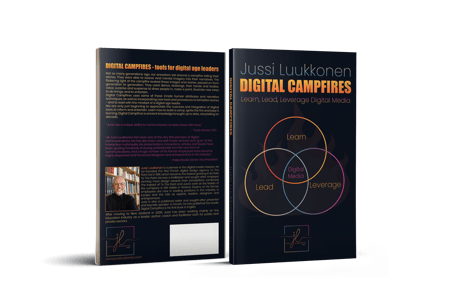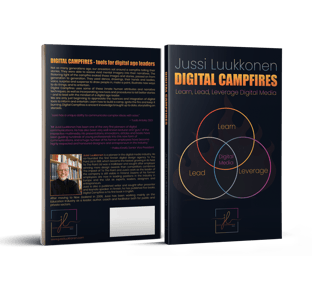 Digital Campfires by Jussi Luukkonen
Jussi's older books in Finnish.