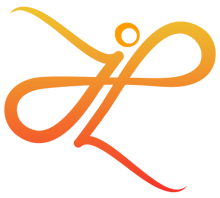 Coaching – Training – Facilitating
Unlock Your Voice, Captivate Your Audience, and Inspire Action
with Jussi
Are you tired of dull, forgettable presentations that fail to leave a lasting impact? Look no further! With Jussi as your experienced presentation and public speaking skills coach, you'll transform into a confident, convincing and competent storyteller and a master of influence.
With years of expertise in the art of public speaking, Jussi has coached countless individuals to unleash their true potential on stage. Through personalised guidance and practical techniques, you'll learn how to command attention, exude confidence, and connect deeply with any audience. Whether you're a seasoned executive, a budding entrepreneur, or someone seeking to conquer their fear of public speaking, Jussi's insightful coaching will empower you to deliver impactful presentations that leave a lasting impression.
But Jussi's expertise doesn't stop there. As an insightful and impactful workshop facilitator, he creates immersive learning experiences that challenge conventional thinking and ignite innovation. Jussi's workshops go beyond theory, diving deep into practical exercises and interactive discussions that foster collaboration and drive tangible results. Prepare to be inspired, equipped with new skills, and empowered to take your professional journey to new heights.
Moreover, Jussi is an engaging and encouraging trainer who understands that true growth happens when learners feel supported and inspired. With his infectious enthusiasm and nurturing approach, Jussi creates a safe and inclusive learning environment where individuals can step out of their comfort zones and embrace personal transformation. Whether you're seeking to enhance your communication skills, boost team dynamics, or develop leadership abilities, Jussi's training sessions will leave you energized, motivated, and ready to conquer new challenges.
Don't settle for mediocrity when it comes to your presentation and public speaking skills. Embrace the opportunity to captivate your audience, inspire action, and unlock your full potential with Jussi as your trusted guide. Get ready to shine on stage, lead with confidence, and make a lasting impact that resonates long after your words have been spoken.
Interested? Let's get in touch.